Currently for sale
Kinetic Potential sculpted by Kristina Lucas-Francis. This particular sculpture has amazing detail from the realistic wrinkles, veining and flowing movement. One cannot capture such detail in a photo, this guy must be seen in person to be fully appreciated! He is painted a dappled bay tobiano with hours and hours of hand detailing. The pics don't capture the true color or detail. I honestly feel that he is one of the nicest horses I have ever painted. I believe this resin is limited to 60 pieces and is hard to come by. SOLD!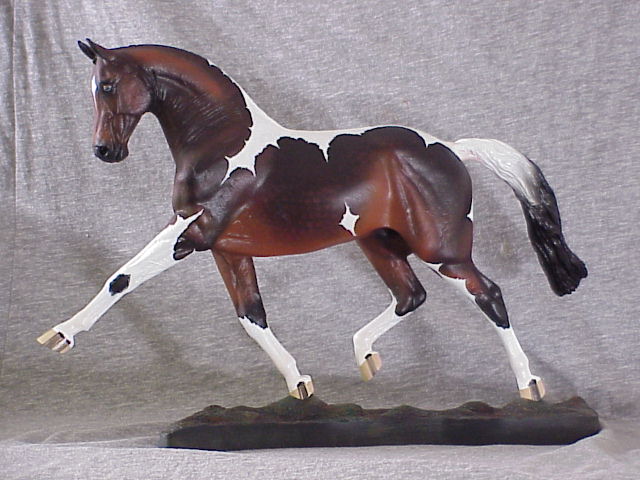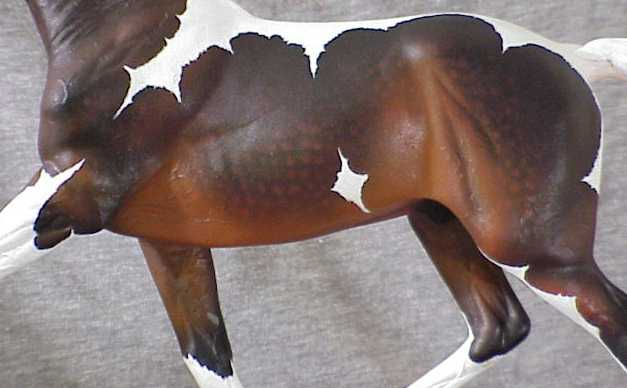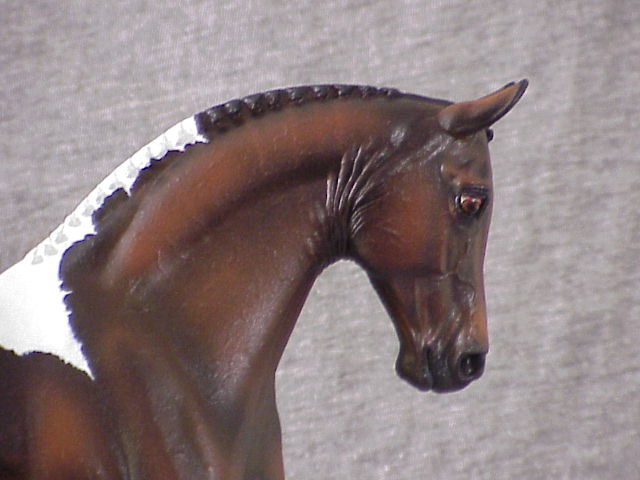 "Streetwise" Resin sculpted by Karen Gerhardt and limited to a one mold run. He is a performance friendly traditional scale gelding awaiting a new rider! He is painted a seal brown overo with golden highlights. He has subtle, realistic dappling that really sets off his color. Another favorite, I wouldn't mind if he stayed here in my cabinet! SOLD!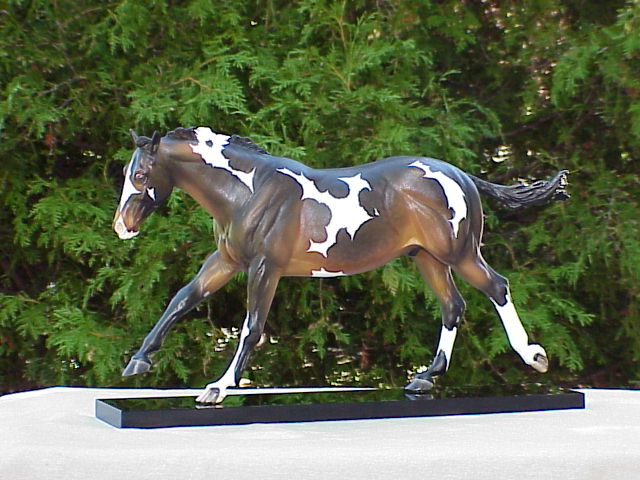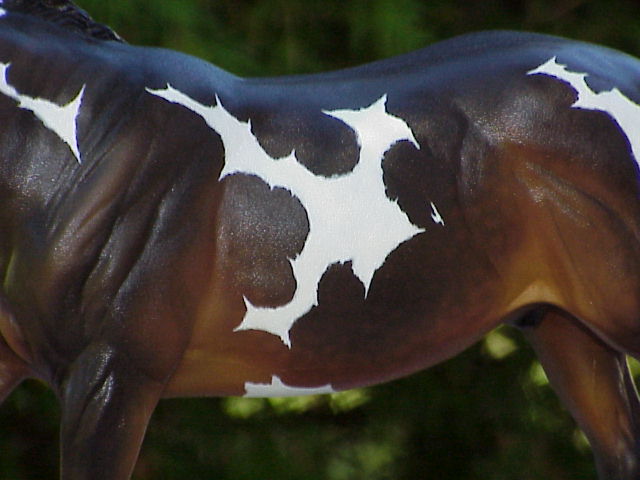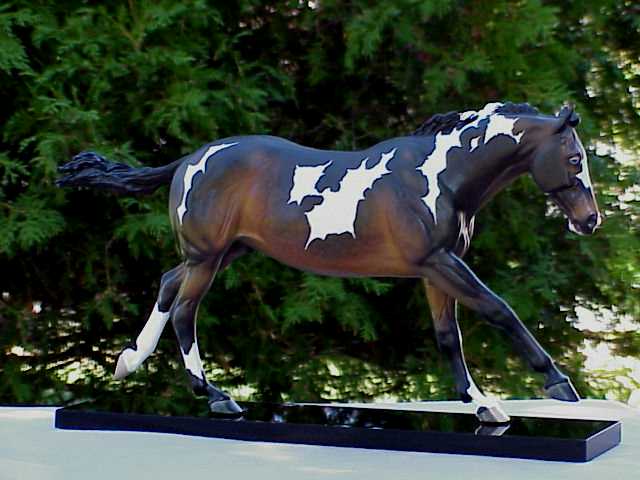 Breyer New Mold Traditional Sized Peruvian Paso sculpted by Linda York. I have two to offer.
The first is a dark dappled palomino mare with a mixed grey and off white mane and tail. The shading and dappling on this mare are just fabulous. She also sports amber eyes which occur in some of the dilute colors. SOLD!
The second is a WILD grulla with dun factoring which includes a dorsal stripe, leg and neck barring. He is very subtle in his dappling and the effect is very eye catching. He is a must see to appreciate in person color! $185.00 ppd.